Hello everyone! This page is dedicated to the greatest Flight Sim in the world. ATF Gold. I am a Lt.Cmdr. in the VFS-121 Blackhearts, and a Lt.Col. In the Virtual United States Marine Corp. If you would like to join one of these totally Ballistic squadrons, go to links page! If you would like to play sometime with me you should get ICQ.
---
Mongooses F-15 Tactical page
Mongooses F/A-18 Flight Dexk
Sign My Guestbook View My Guestbook
PAGE ME
This page was BOMBED
times!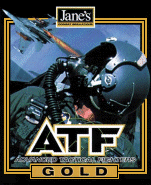 LinkExchange Member